What our clients have to say
Discover how our members have found relief through our holistic approach to medicine.
Kimberly M
My name is Kimberley. I started the detox program in the middle of January, I have lost 15 pounds, my HbA1C is down 5 points. My blood pressure is down, I'm down to a half tablet of my diabetes medication. I'm working hard to reduce the other medications but I know with consistent diet modifications and monitoring I will be able to do it. Thank you Dr. Murali
D. Kizer
Hi, my name is David and I am a former patient of Dr. Murali for Oh boy 10 years, I think. I just wanted to give a short testimonial about how wonderful that she was as a physician, how amazing her staff is, was, and how supportive her staff was everyone there during my family's entire time there. She is a very thoughtful and caring physician and I can think of no other compliment than to say, I was very happy  that my entire family was there with her as a primary care giver and that in all of the years  we were under her care, anything that came up even last minute, she was always there. I just cannot say enough good things about her. I really do highly recommend in any capacity as a physician or a medical care advisor and she is just really fantastic , thank you
P. Figel
My name is Phillip Figel and I have been a long-term patient of Dr. Murali. I suffer from migraine headaches and was asked by Dr. Murali to give functional medicine a try. After taking the test, Dr. Murali was very thorough when she went through the results of the test.  Dr. Murali then recommended a vitamin regimen that has reduced the amount of headaches I get in a month. I would highly recommend Dr. Murali's functional medicine program, and I do look forward to the office visits.
I have really enjoyed the detox process. It has taught me to eat properly, add more veggies into my diet and in the correct proportion for a balanced diet. I have seen a difference in my mood, I sleep better, and I am also losing weight. I will take a lot of the lessons learned during detox and make that a regular part of my everyday life. Thank you.
~Lisa A.
My experience in this detox has been so hard, yet so worth it. I have seen so many good results, my body feels lighter, and I don't forget things as easily now. I do not have as many headaches and I don't have a lot of words right now, but I know this detox has been good for me and I've lost a lot of weight.
~Irene E.
I did the detox for 4 weeks. I'm glad the doctor altered the length of the detox so it does not shock the body. I was feeling sluggish and having digestive issues-bloating, gassy and didn't sleep well. The detox helped me understand my body and the symptoms went away. I lost 11 pounds and felt healthy and energized. I found great ways to eat healthy with recipes from the book. I felt reassured with the weekly visits with the doctor. I did get some constipation during the process and should have eaten more vegetables instead of too much fruit. Overall I'm glad I did and recommend to all my family and friends.
~H. Pezzotti.
I am so happy that the program is working for me. As a result, my diabetes medication is significantly reduced; my blood pressure is down and medication reduced. I am sleeping better and lost almost 10lbs.
~K. Mahoney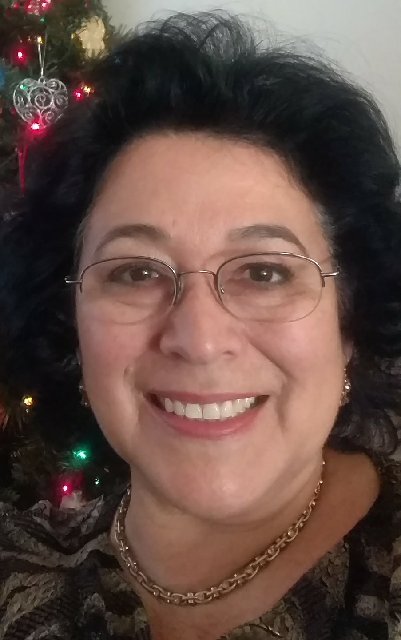 "I would like to take this time to share my experience with Dr. Murali and her staff. Dr. Rekha Murali has always been professional, uplifting and caring with all my medical issues. She continues to review my issues with her expertise and knowledge. Two years ago I was diagnosed with Endometrial Cancer. I truly believe without Dr. Murali's care, I would not have recovered as needed. I still have issues, but Dr. Murali continues to review my health. Dr. Murali always makes me feel that I have the best care available. I feel very fortunate to have her as my primary physician. I want to compliment her staff as well. They are efficient and always ready to assist a patient." 
~N. Estebez
"Why Dr. Murali is a FIVE STAR Physician"
​June 20, 2017
"Dr. Rekha Murali M.D. has consistently provided a broad range of innovative and effective treatments that has enabled and sustained my health over the past 7 years.
She is tenacious and does not relent until she gets to the root of the health problem. She utilizes a variety of tests to determine the issue. She does not hesitate to send her patients to specialists.
I posed an additional challenge for Dr. Murali in that my job took me to a lot of developing countries where the risk of serious illness and disease is extremely high.
She coached me on the more common diseases and the most effective medications to address those problems.
I was on my own in these countries with no doctors or medical facilities. I was the only facilitator for 50 employees at these sites and had to perform at all cost despite exposure to malaria, dengue fever, parasites, and bacteria.​
Along with travel med needs covered, she has also provided education and guidance that enhances my health via diet, exercise, and meditation. I have also worked with a nutritionist for 3 years that Dr. Murali recommended. This arrangement has yielded positive results with weight loss and balanced test panels.
More recently Dr. Murali is moving towards integrating Traditional Eastern medicine methods along with Western medicine.
​Western medicine typically manages or solves medical problems with pharmaceuticals and/or surgery, while Eastern medicine relies on a variety of natural options that can manage or cure the issue without pharmaceuticals or surgery.
Dr. Murali believes that Western and Eastern methods can be used effectively "together" for better health and outcomes.
Her philosophy on this, I think, is important to note since it illustrates that Dr. Murali is forward thinking and can move us from strictly pharmaceutical consumption when appropriate.
I receive a copy of results from Dr. Murali by mail for every lab test I take with an analysis of the results and recommendations.
Dr. Murali's treatment philosophy goes beyond just healing a current health problem. She looks at the state of the patient's whole body, mind, and appearance.  If you are physically and mentally healthy, you will look and feel younger.
She believes in Managing our "Overall" health and "slowing the aging process."
I consistently benefit from her philosophy and treatment.
Dr. Murali is an exceptional doctor. Five Star Excellence."
~H. L. Courtney
Vacaville, Ca.
Retired: 36 years Service,
Chevron Corporation
Research Company, Exec. Staff
Chevron Technical University,
Corp. Organizational Change and
Leadership Facilitator.​
"I have been going to Dr. Murali for almost 8 years. I am very pleased with her. From the very beginning she has made me feel comfortable and she is so easy to talk to. I have seen her for several different health issues and she always takes the time to discuss all of my treatment options including vitamins supplements that support better immunity. She is very conscientious about keeping on top of all of my insurance requirements, forms and billings so that I am not having to deal with the hassles that I so often have to go through with other medical offices. Her staff is friendly and helpful. No one likes going to the doctor myself included, but I know that when I go to her office I am in good hands from the front of the office to the back office. I would highly recommend Dr. Murali, to anyone who is looking for a new family practitioner."
~C. Ledbetter
​​"I am highly impressed with and thankful for Dr. Murali. She welcomes you with a friendly smile at each visit. She takes the time to listen, shows compassion for your concerns and answers your issues with care. Gives clear instructions on your health issues. Waiting time is minimal. I needed a referral to another doctor for a serious medical condition. Her choice of specialized physicians was excellent. She will continue to be my primary care physician."
~S. Rydman

"Dr. Murali is a very kind and caring person/doctor. When I go in to see her for my appointments I feel like she totally listens to me, I can talk to her about anything. I feel very satisfied with her ability as a physician and her knowledge. I love my doctor and her staff!!"  
~Karen M. R.
"This is a greatest doctor who is a doctor who has great concern for her patient. I have been a patient of Dr.. Murali for many years and I can truly say that she's a great person and her passion for her patient is on a 10 scale. I want to share a story about her, I was sick and had to go to another hospital and they were not very good at what they stood for, they sent me back home with nothing but medicine which did nothing for me Dr. Murali called me and this was after hours, she was concerned about what happened with my visit. Well I thought I was going to be okay but I was wrong. Dr. Murali sent me to Alta Bates and they diagnosed me with a bad gall bladder if Dr. Murali had not called me I could have died. I am forever grateful for her concern for me that day, I am giving this testimony to the world that this is a doctor who really cares about her patient. I miss her so much, but most of all my time with her was a wonderful experience, I would like to say to those of you who is in her care you will be very well taken care of. She is the greatest, I am going to end this with Dr. Murali, thank you for all of your great service for me and my wife we really appreciate you for taking care of us take care and keep up your great work."  
~Harris​ E.